Today, we will be creating an account for Microsoft services using a virtual number purchased from Get-SMS.
Why do I need multiple accounts on Microsoft?
Having multiple accounts on the Microsoft website can be useful if you have different purposes or needs for using various company services.
For example, you may use one account for work and another for personal use to avoid mixing up data and information. Alternatively, you may have a separate account for each member of your family so that each can use their own Microsoft services without overlapping data.
In addition, using multiple accounts on the Microsoft website can provide the following benefits:
Convenient data management: If you have multiple accounts, you will have more flexibility and options for managing your data, storing it in different places, and keeping it separate from each other.
Security: Using different accounts for different purposes can increase the security of your information, as you can use different passwords and not worry that if one account is hacked, all the others will be at risk as well.
Access to different services: Some Microsoft services may only be available to certain types of accounts. For example, to use Microsoft 365, you need a work or school account, and to play Xbox Live, you need a gaming account.
Different settings: Different accounts can have different privacy settings, which can be useful for those who want to have control over their information and choose which information will be available to other users.
Multiple accounts can also be registered for sale, as such accounts are highly valued for use in other services.
Overall, using multiple accounts on the Microsoft website can provide you with more opportunities and flexibility in using the company's services, help maintain security, and better manage your data.
How to register for Microsoft using a virtual number?
Go to the Microsoft website (https://www.microsoft.com).
Click on the "Sign In" button in the top right corner of the page.

Select "Create one" and then click "Next".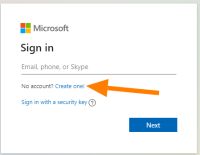 In the opened window, click on the link "Get a new email address".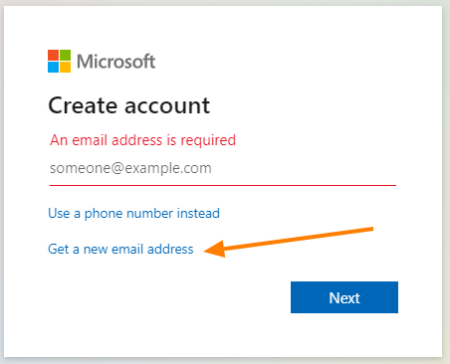 Come up with your login and choose the domain you want to use.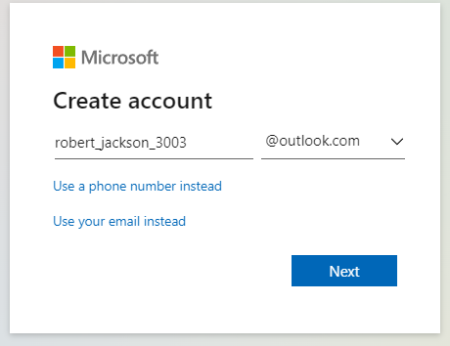 Next, come up with a password for your email and click "Next".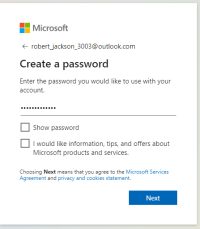 In the next step, enter your first and last name. You can use any name you want.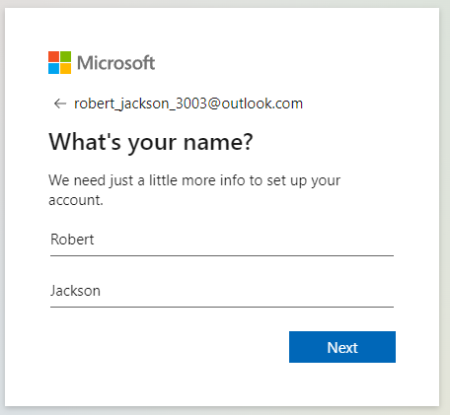 In the next step, select your month, day, and year of birth. You can leave the country as default or choose the one you like.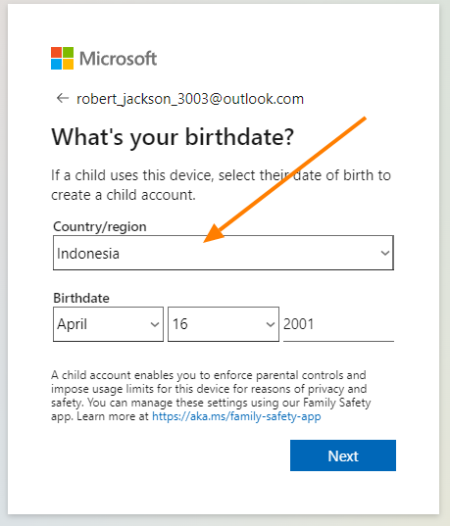 Then, you'll be asked to complete a robot check. It's easy, just complete the check and click "Next" to create your account.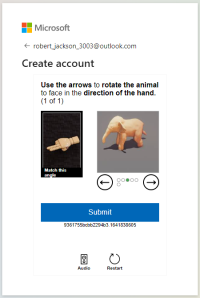 Now we're on the main page. Click on the round icon with the avatar in the upper left corner and choose the "My Microsoft account" link from the menu.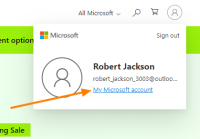 On the opened page, scroll down and select the "Security" tab, and then click on the "Security dashboard" button.

We land on the security page, where we select the "Advanced Security options" panel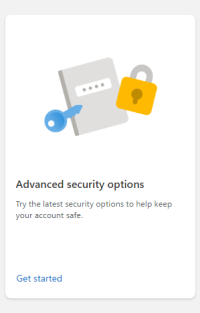 A window will open where you need to choose how you want to protect your account. From the list, select "Phone number", and from the country list, select "Indonesia"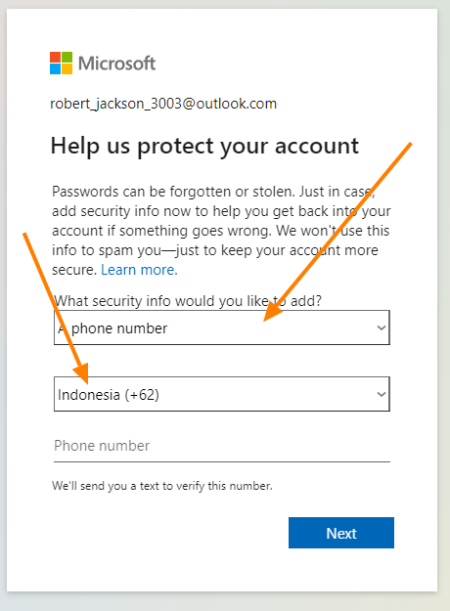 Go to Get-SMS and select Indonesia as the country and Microsoft as the service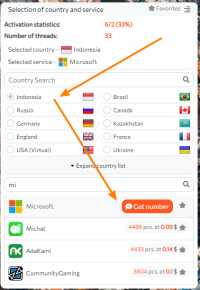 Click the "Get Number" button, and an order management panel will open where you can copy the received number

Go back to the Microsoft website and enter the received number, then click the "Next" button. The code should be sent.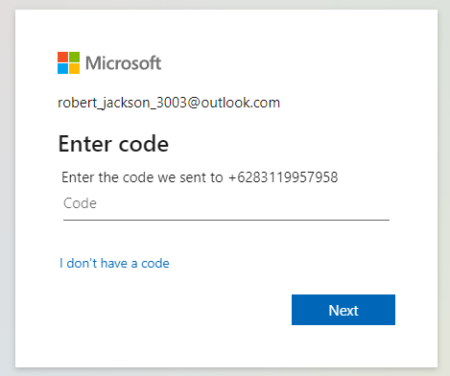 Then go back to Get-SMS and wait for the code to appear in the "Code from SMS" field. Do not complete the order!

We enter the received code on the Microsoft page. Now another window with the title "Verify your identity" will open, click on the panel where it says "Text + *******"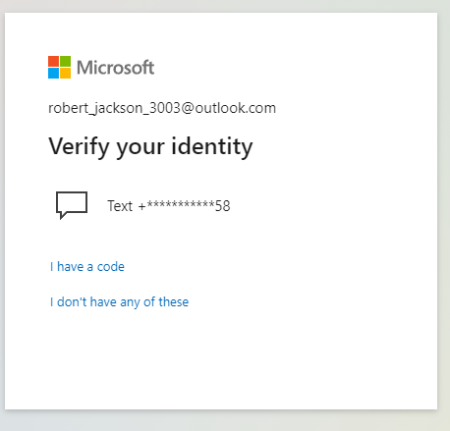 You will be asked to enter the last 4 digits of your phone number, so we go back to Get-SMS, copy the last 4 digits and enter them on the Microsoft website and click on the "Send code" button.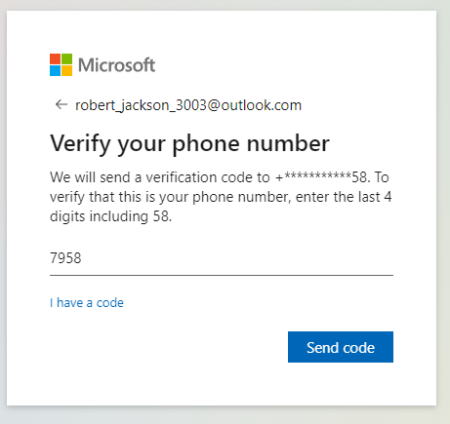 We go back to Get-SMS, click on the "Get more SMS" button and wait for the code.

After receiving another code, we copy it. Usually, the second code comes in 7 digits.

We enter the received new code and check the box next to "Don't ask again on this device." Click "Verify."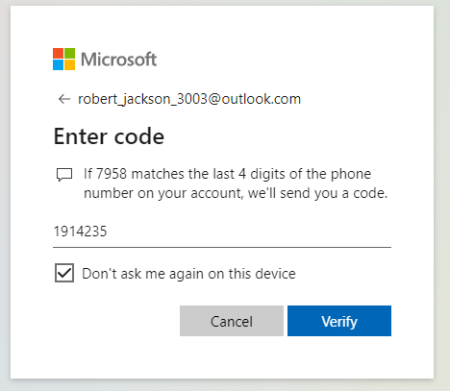 After that, we will be redirected back to the "Security" page. On the opened page, scroll down and find the line "Recovery code," click on the "Generate a new code" link.

A window will appear with your new recovery code written in it, write it down and save it. We will need it when we don't have access to the phone number.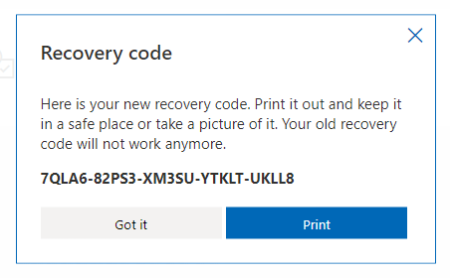 Congratulations, you have registered another Microsoft account.

As always, Get-SMS helped us in registering accounts on virtual numbers.